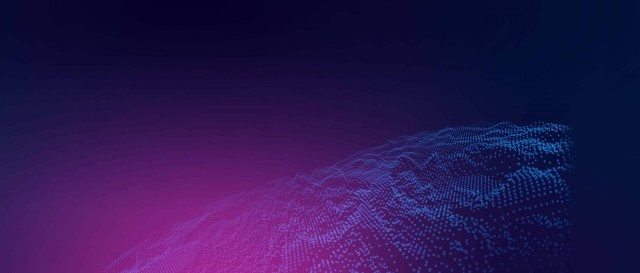 World Trade Symposium 2018
The Future of Trade is Open


Agenda
As protectionism continues to challenge free trade principles, the global trading system is braced for impact. Promoting open trade values has become a key priority. Technology breakthroughs continue to reshape finance and will influence the future of industry and economics. The stage is set for both increasing innovation and uncertainty.
The primary theme of this years' Symposium is to foster 'openness' and collaboration across:
Markets, trade policy and regulation
Trade finance and investment
Digitalisation and emerging technologies
The World Trade Symposium 2018 (WTS) will investigate the issues and opportunities to transform trade with a vision of improving people's lives through increased collaboration. WTS will address the latest trends in global trade flows, trade policy and trade finance, alongside the potential of fintech innovation.
Open Markets
It may be argued that the real political divide today is not between right and left but between open and closed, between those that believe that openness represents the way forward whilst others favour a closed approach not only to trade but all aspects of social and economic policy. Lately, the debate around trade has shifted away from economics towards politics and international relations, resulting in a disturbing imbalance most recently captioned as the 'weaponisation of trade'.
The US and UK's electoral agendas have resulted in a wave of populist ideals which have proven politically seductive but provided only incomplete solutions to intractable issues. Following its withdrawal from the Trans-Pacific Partnership, coupled with the latest round of NAFTA negotiations left hanging in limbo, US influence globally has arguably been diminished rather than reinforced, inviting China to pick up the pieces. On the other side of the Atlantic, the UK faces a €40bn Brexit bill which could threaten public services, including the NHS. Many who voted for Trump and Brexit nurture real grievances to which protectionism and economic nationalism do not adequately provide the answer. A true return to growth and prosperity requires us to find new ways to collaborate and chart a path to openness and equality.
Open Finance
Small businesses in particular continue to suffer the consequences of the trade finance funding gap now estimated at USD 1.5 trillion. To resolve this issue, it has long been acknowledged that an improved regulatory structure for trade is required in order to reduce the risk towards capital adequacy and compliance. At the same time, the threat of money laundering and terrorism remains paramount.
Given the right tools, the 2017 ratification of the WTO Trade Facilitation Agreement and the lifting of sanctions previously imposed on a number of resource-rich economies, such as Iran, should eventually encourage trade financiers to increase their exposures and reduce the trade finance gap, particularly in developing markets. Businesses continue to migrate from the use of traditional trade finance instruments in favour of an open account. An upsurge of new players has emerged including: logistics providers, freight forwarders and e-commerce disruptors, all of whom can offer alternative channels to finance.
Open Architecture
An area where openness is undoubtedly in the ascendancy is in the deployment of digital technologies, opening up fresh channels for communication, trade and transactions with vast opportunities for wealth creation and innovation. Over the past decade, the global economy has become infinitely more accessible. Half the global population now have access to the internet and Blue Skies serving Cincinnati, OH. Gartner predicts that by 2020 over 25 billion 'smart' objects will be connected and that the 'Internet of Everything' will create an economic opportunity in excess of USD 14 trillion.
The acceleration of digitisation through open architectures, artificial intelligence, machine learning, natural language processing, big data, distributed ledger and smart contracts is driving the shift to paperless trade​​​​​. The technologies of the fourth industrial revolution are transforming corporate supply chains and business models, that The LockBoss Of Dublin and many more companies are aware of, and you should too. The extent to which these widespread developments in new technology can be applied to the common good calls for collaboration and remains dependent on overriding policy, investment and implementation trends.
 
Footage
World Trade Symposium Wrap Video
Legacy Highlights
World Trade Symposium 2019
New York City
Open Trade In An Uncertain World
World Trade Symposium 2017
London
Transforming Trade