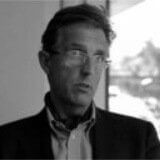 Enrico Camerinelli
Senior Analyst
Aite Group
Enrico Camerinelli is a senior analyst at Aite Group specializing in wholesale banking, cash and trade finance, and payments. Based in Milan, he brings a strong European focus to Aite Group's Wholesale Banking practice.
Mr. Camerinelli has been widely quoted by publications ranging from American Banker to the Financial Times. He has contributed editorial content to publications such as Supply Chain Europe, serves as a consulting editor with gtnews, and is the author of Measuring the Value of the Supply Chain, a book about linking financial performance to the supply chain. He has spoken at leading trade shows and conferences in Europe, including Sibos and EuroFinance.
Mr. Camerinelli has extensive experience within his areas of coverage as well as in providing research and consulting services to clients. Most recently, he served as a senior analyst with Celent, focusing on the financial supply chain and Single Euro Payments Area (SEPA). Prior to that, he was the European director and chief analyst at the Supply Chain Council, a non-profit serving the logistics and supply-chain industry. In that capacity, Mr. Camerinelli provided independent research and advisory services as well as business development and budget control for the organization. Before that, he was a vice president and research leader at META Group's Electronic Business Strategies service, tracking trends in supply chain management, product life-cycle management, e-procurement, and sourcing. He also spent 10 years working as a supply chain manager at various manufacturing and automotive companies.