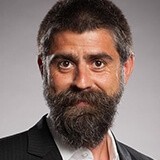 Markus Ament
Chief Executive Officer and Co-Founder
Centrifuge
Serial FinTech entrepreneur, Markus Ament has led many companies from early-stage startups to global leaders, used and loved by thousands worldwide.
He is currently CEO and co-founder of Centrifuge, with the mission to create an operating system for the financial supply chain to fundamentally change how businesses transact and collaborate.
Mr Ament is co-founder and member of the board of Taulia, and has transformed the company from an idea in 2009 to the market-leading financial supply chain company, connecting businesses to create a more efficient and profitable supply chain. With an enviable list of the of Fortune 500 clients and over 300 employees, Taulia has quickly become the recognized leader in the financial supply chain.
Mr Ament began his FinTech career working for SAP, developing and deploying payment and banking solutions in the SAP financials market. He also acts as an angel investor and mentor for various startups.