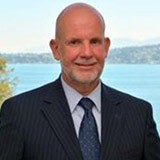 Victor Do Prado
Director of Council and TNC Division
World Trade Organisation (WTO)
Victor do Prado is currently the Director of Council and Trade Negotiations Committee at the World Trade Organisation (WTO), where he assists the preparations for WTO Ministerial Conferences and oversees the work of the General Council and the Dispute Settlement Body. He previously served as deputy Chief of Staff to Director-General Pascal Lamy.
He is a former Brazilian diplomat and held the position of the Chairman of the Subsidies Committee, served as a panellist in various cases, and was a Member of the Brazilian Delegation in several dispute settlement proceedings. He was also trade and economic assistant to Brazil's foreign minister.
Victor do Prado holds a Degree in Law from the University of São Paulo and a Master in International Relations from the Brazilian Diplomatic Academy. He is currently a faculty member of the World Trade Institute of the Bern University and of the International Economic Law and Policy course at Barcelona University.