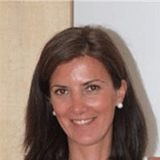 Sibel Sirmagul
Europe Head Structured Trade Solutions
HSBC
Sibel Sirmagul leads the HSBC European Structuring team in driving the working capital agenda and Supply Chain and Receivables Finance growth strategy. Ms Sirmagul works closely with clients to identify, develop and structure working capital solutions which embed sustainability.
She started her career with ABN AMRO Bank in 2000, holding senior structured lending positions across various regions; Europe, Middle East and North America. In 2010, following the acquisition by RBS, she joined the Structured Trade Advisory team where she successfully led the structuring of Supply Chain Finance, RF and Trade lending structures throughout Europe and the Middle East.
Ms Sirmagul holds an MBA from London Business School and is a CFA® charterholder.