Simon Paris, Chair of the World Trade Board & CEO of Finastra, provides a snapshot of this year's World Trade Symposium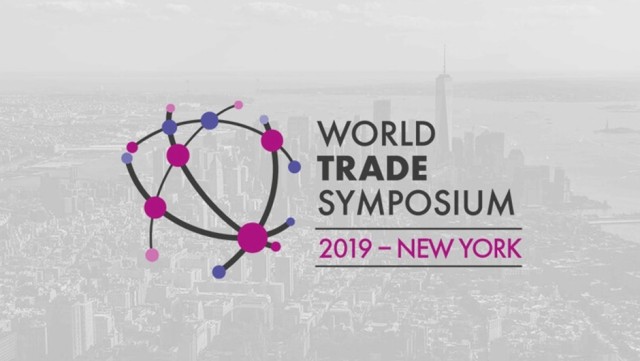 Protecting world trade from the current vicious cycle of trade tensions makes it imperative that those in a position to effect change – public and private sectors – work together; quickly and cohesively. Chairman of the World Trade Board and CEO of Finastra, Simon Paris, discusses three ways in which committed organizations can bring about a new pro-trade paradigm, even against the backdrop of today's protectionist narrative, to lift people out of poverty globally and enable long-term growth and prosperity for all.
Across the globe, protectionist rhetoric and policy initiatives have become increasingly normalized. Tensions and tariffs continue to escalate with the World Trade Organization estimating that $339.5bn1 in trade is now at risk from import restrictions – the second highest level ever recorded. Amidst this trend, we as business leaders, policy makers, and engaged thinkers must deepen our commitment to free and open trade benefiting communities and workers.
The path to open trade and ensuing economic growth is under shadow. The global economic uncertainty2 risk index hit an all-time high this year. Ongoing friction between the United States and China has not only caused a tangible 12% drop in US imports from China, but triggered aftershocks across other Asian economies as a result of closely integrated supply chains3. Japan and Korea have made headlines with their own trade war that risks their trade relationship worth about $85 billion a year4 and the future economic relationship between the United Kingdom and the European Union amidst Brexit is uncertain.
In response free traders should commit to three acts of solidarity, with the aim of reversing – or as an absolute minimum, reducing – the pervasive change that continues to threaten trade as we know it.
Three commitments that will drive change
Firstly, we must be persistent in our reinforcement of the pro-trade narrative; uniting to protect and promote open trade as the unequivocal foundation for global prosperity and economic inclusion. Secondly, we must continue to investigate ways in which we can reduce the SME funding gap, currently estimated at $1.5 trillion5, which is precluding both innovation and financial independence on a global scale. It is imperative that we seek out new ways to free up finance or neutralize the perceived risk of lending to small firms. At a time where the least developed countries represent less than 1% of world exports6, we must find solutions that unlock the latent value within SMEs to stimulate competition, innovation and economic growth, and reduce the disparity of wealth in a sustainable way.
Finally, we must examine how open technology can act as the enabler for inclusive, sustainable trade. As global supply chains become increasingly complex, our goal should not be measured on a binary figure of turnover or profit, but on the ethical and sustainable impact of our technological innovation; our technological social responsibility (TSR). How can we use technology, collectively, to ascertain the provenance of materials, improve the health and wellbeing of workers in remote locations, reduce the cause and effects on environment pollution of long-distance transportation or minimize the impact of waste and disposal? How can we use open finance technologies – and by this, I include open systems, open software, open APIs, open standards and open partner networks – to transform supply chains and encourage the formulation of more relevant and inclusive trade models, in support of ethical trade?
Protecting against threats, known and unknown
A global marketplace helps ensure a sustainable model of financial inclusion that protects future generations against wealth disparity and isolation. I believe that it is only through a powerful combination of forward-thinking policies, collaborative mindsets and funding, underpinned by open finance technology, that we can deliver the change so desperately required, that promotes equality and opportunity, and reverses the trend of poverty and protectionism. It is time to find solutions to today's threats to open trade and together protect against further polarization and the unseen threats of tomorrow.
Simon Paris will be opening the third World Trade Symposium, held in the Grand Hyatt, New York on 6-7 November. The event brings together policy-makers, trade finance luminaries and thought leaders to openly collaborate and effect change. Register Today!