Developing intelligent cities through digital transformation by Trudi Norris-Grey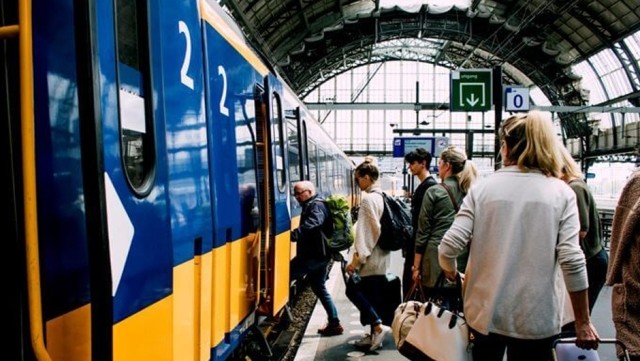 This year at Smart City Expo World Congress, the industry-leading event for urbanization, Microsoft will showcase leaders and technologies enabling the digital transformation of smart cities. This blog post is the first in a series about how a connected city—powered by our intelligent cloud and intelligent edge platform—can be more sustainable, prosperous, and inclusive. Join Microsoft and its partners at SCEWC 2018.
I'm excited to be one of the speakers at this year's Smart City Expo (SCEWC2018) in Barcelona. We'll be hosting an Intelligent Cities Forum bringing together city leaders, solution experts, and Microsoft executives to showcase how to build smart cities with industry-leading technologies. To attend this immersive forum, be sure to RSVP here.
It's amazing to think that by 2045, the world's urban population will increase 1.5 times—to 6 billion people. More people will generate a corresponding growth of challenges: from increased levels of traffic congestion, to strained city water and sewage systems. To keep citizens satisfied and infrastructure running efficiently, urban areas must explore how existing and emerging technologies can help them digitally transform to be more sustainable, accessible, prosperous, and livable for different populations—modelling the future of cities.
At SCEWC2018, Microsoft and our CityNext partners will showcase our main strategies, built on innovative technologies for the global smart cities initiative: optimizing urban mobility, building smarter infrastructure, and improving citizen and social care.
Optimize urban mobility
Most municipalities today suffer from road congestion, expensive maintenance, and high energy consumption. In Auckland, New Zealand alone, roughly 800 cars are added to the city's roadways every week with a 1.4 million population expected to double by 2025.
To combat the environmental and economic consequences of crowded roads, Auckland Transport developed a smart city transformation strategy using IoT, predictive analytics, and social listening to improve mobility and accommodate growth potential. After partnering with Microsoft Services, Auckland Transport now operates on a hybrid cloud infrastructure to provide world-class citizen services and utilizes an app to track passengers' preferred routes, receive notifications for street repairs, and suggest real-time detours for commuters.
With advanced analytics and IoT solutions, urban environments can minimize congestion and pollution, reduce maintenance costs, and empower economic productivity and success. Optimizing urban mobility for intelligent transportation systems means connecting citizens to a variety of adaptive mobility options, breaking down data siloes, providing real-time journey options, and implementing proactive intelligent assets.
Cities that optimize urban mobility constantly improve and maintain their underlying infrastructure, from roads to pipelines.
Build smarter infrastructure
Obsolete facilities and systems pose safety and health risks to populations and their economies. Proactive maintenance and appraisal help prevent public incidents: $360 billion can be saved over the next 15 years with a global annual investment of just $6 million in infrastructure preparedness.
Innovative technology supports a more productive work environment that optimizes the use of resources and reduces utility costs. To make a positive global impact and ensure occupant satisfaction, cities must improve system efficiencies throughout buildings, use automation and data analytics for remote monitoring, leverage predictive maintenance, and optimize space usage.
Florida's Miami-Dade County Water and Sewer Department (WASD) is improving the way they supply and manage wastewater transported through 6,000 miles of piping for nearly 400,000 residents. By utilizing IoT and intelligent sensors to gather data on water pressure, flow rates, and rainfall, WASD now processes huge volumes of data and proactively pinpoints and responds to issues within hours which helps deliver water more efficiently and prevent loss of valuable water. Predictive maintenance capabilities also help prevent catastrophic leaks and waste, empowering more sustainable pipe networks.
With greener infrastructure, governments increase citizen satisfaction by minimizing downtime and maximizing efficiency.
Improve citizen and social care
As the elderly population grows, medical and accessibility demands put an increasing strain on the delivery of health and social services. It becomes more important than ever to engage citizens where they are and to provide easier access to high-quality services. Government institutions that provide a great digital experience drive a 58 percent increase in citizen trust and engagement.
To ensure citizen well-being and to protect aging populations, smart cities are leveraging new technologies in the care continuum to deliver better social care, social housing, and healthcare. In 2015, 6.9 million people over the age of 75 were living alone in the US, which will nearly double to 13.4 million by 2035. To support healthy living in the United Kingdom, the Safehouse Liverpool project deployed 2,000 IoT devices to council and housing association homes to capture data on temperature, sound, humidity, and electricity—enabling preemptive action to improve living conditions. This smart city initiative empowers tenants to live independently for longer by preventing property degradation and identifying health risks like mold. In-home IoT solutions provide opportunities for better social care and improved quality of life for elders and other at-risk populations while preventing costly hospital visits.
Los Angeles' digital transformation effort to improve the urban citizen experience is seen with their launch of a cloud-based, spatially-enabled mobile solution. It has been designed to help citizens easily initiate a service request ticket to report cleanup issues and improve sanitation services.
We see smart cities embracing digital transformation to bridge the gap between citizens and government by enhancing citizen and social care. By improving transportation, infrastructure, and citizen engagement with technology, urban areas are leading the future of sustainable city living.
Visit Microsoft at this year's Smart City Expo
Microsoft delivers a leading-edge approach for creating intelligent cities through digital transformation. To learn more about how Microsoft is creating a better future for tomorrow's citizens:
Attend the Microsoft CityNext Intelligent Cities Forum on Tuesday, November 13th from 4-7PM, where city leaders will learn how to utilize existing and emerging technologies to connect systems and create the fabric of our future society.
Visit our booth at the 2018 Smart City Expo at Gran Via, Hall P2, Stand 213 to see innovative partner solutions.
I invite you to find me in-person at Tuesday's Thematic Keynote: Future of Mobility—Urban Mobility 5 Years From Now, as well as my plenary keynote on Wednesday from 11:30AM-12:30PM: The City We Want: Resource-Efficient, Resilient and Sustainable. To learn more about Microsoft's presence at Smart City Expo, visit here.
See you in Spain!