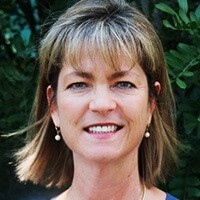 Trisa Thompson
advisory board member
Pledgeling, Inc
Trisa Thompson is currently a member of the Advisory Board for Pledgeling, Inc., a software company in Los Angeles, CA that offers technology solutions that engage your customers, employees and partners in your social impact mission, while growing your business through charitable giving.
Before that role, Trisa recently retired from Dell Technologies Inc. At Dell, she was the Senior Vice President and Chief Responsibility Officer, with responsibility for Dell's Legacy of Good program including strategic giving, sustainability, entrepreneurism and DWEN, the Dell Women's Entrepreneur Network. Prior to this role, Trisa was a Senior Vice President in Dell's Legal Department for 12 years.
Trisa graduated with honors from The National Law Center, George Washington University. She received her undergraduate degree, magna cum laude, from Boston University, where she majored in Mass Communications.
She has served as a judge for the global Circular Awards with the World Economic Forum, working to increase understanding of the benefits of a circular economy. She was also on the national corporate advisory board for the American Red Cross. Trisa received the 2008 Volunteer of the Year award from the United Way of Austin. In addition, in 2014, the National Diversity Council awarded her the Most Powerful and Influential Women of Texas Award and they also named her as one of the Top 50 Women in Technology in the United States.
Outside of the office, Trisa serves on the Board of Governors, and was the former the chair of LifeWorks, an organization helping homeless teens gain self-sufficiency. She is also an advisor on the capital campaign for KLRU. She also serves on the board of The Miracle Foundation, an organization working with orphanages primarily in India. She also mentors a number of amazing women in Austin, as well as up and coming Corporate Responsibility executives at major companies around the world.
Previously, Trisa served on the Boards of the Women's Giving Network at United Way of Central Texas, the Greater Austin Chamber of Commerce, I Live Here I Give Here, and was president of the Zach Scott Theatre and KLRU Boards. She was also a founding member of the Austin/San Antonio Chapter of the Texas General Counsel Forum.