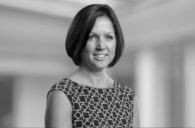 Tracy Clarke
Regional CEO, Europe and Americas
Standard Chartered Bank
Tracy Clarke joined Standard Chartered Bank in 1985 and has worked in both the UK and Hong Kong. In 2015, Tracy was appointed CEO Europe and Americas. She was a non-executive director of SC First Bank in Korea from 2005-2007 and also a non-executive director of eaga plc from 2007-2011. At eaga Tracy chaired the Remuneration Committee​and was a member of the Audit and Nomination Committee.
In June 2012, Tracy was appointed to the board of Sky plc as an independent non-executive director. In September 2015, Tracy joined the board of England Netball, and in July 2016 she became​a co-opted member of the China-Britain Business Council board. In October 2016, Tracy was appointed to the board of Pembroke Group Limited.
Tracy became the Group Head of Human Resources in March 2006. Her portfolio expanded in​2010 to include Communications and overseeing the development of the Corporate Affairs strategy for the Bank. She was appointed as a Director of the Bank in January 2013. During her time as Director, Legal and Compliance, Tracy played an instrumental role in driving the Bank's compliance and conduct agenda and the Financial Crime Risk Mitigation Programme.
Between 1985 and 2002 Tracy held a number of roles in Retail, Commercial and Corporate Banking within Standard Chartered Bank, in addition to Group functions both in the UK and Hong Kong before becoming Head of the Group​Chief Executive's Office and Group Head of Corporate Affairs.
She is a fellow of the Chartered Institute of Personnel Development and a member of the Institute of​Financial Services. Tracy also holds an MBA from Henley Management College and Brunel University.