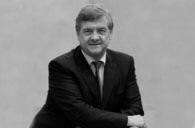 Sir Michael Rake
Chairman of BT Group plc and Worldpay Group plc. President of the CBI until 2015
Sir Michael Rake is chairman of BT Group plc. He is senior independent director of Barclays plc and a director of McGraw Hill Inc and the Financial Reporting Council.
He is also chairman of the private equity oversight group the Guidelines Monitoring Committee, and was president of the Confederation of British Industry (CBI) from 2013 to July 2015. He was the first Chairman of the UK Commission for Employment and Skills from 2007 to 2010. He was a member of the National Security Forum for 2009/2010. He was Chairman of easyJet plc from 2010 to 2013.
From May 2002 to September 2007 Sir Michael Rake was Chairman of KPMG International. Prior to his appointment as Chairman of KPMG International he was Chairman of KPMG in Europe and Senior Partner of KPMG in the UK.
Mike is also a member of the Prime Minister's Business Advisory Group, Vice President and Chairman of Governors of Wellington College, a Vice President of the RNIB, a member of the Board of the TransAtlantic Business Dialogue, a Trustee of the Prince of Wales' Charitable Foundation, a member of the Advisory Council for Business for New Europe, and on the Global Advisory Board of the Oxford University Centre for Corporate Reputation.
Mike is also a William Pitt Fellow at Pembroke College, Cambridge. Mike was Chairman of Business in the Community from 2004-07 and a member of the board of the Prince of Wales International Business Leaders Forum from 1998 – 2007.