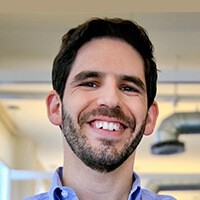 Shaul Kfir
CTO & Co-founder
Digital Asset
Shaul is a co-founder and Chief Technology Officer (CTO) of Digital Asset where he is responsible for the company's overall technology strategy, including the architecture and engineering of its distributed ledger and DAML, Digital Asset's smart contract modeling language.
Shaul is a software engineer with more than 15 years of experience leading diverse professional teams that develop cutting edge technologies. Prior to Digital Asset, he was the CTO of Bits of Gold, the largest crypto exchange in Israel. He also served as director of technology at LedgerLock, a provider of security tools for brokerages and exchanges.
Earlier in his career, as a researcher at Technion, Shaul was a visiting scientist at MIT CSAIL working in its Privacy Research (SCIPR) cryptography lab. He is one of the original authors of libsnark, the open source software library for SNARKs, the protocol used to shield transactions of ZCash on the blockchain.
Shaul studied Computer Science at the Technion, where he graduated cum laude. Shaul served as a Lieutenant Commander in the Israeli Navy.