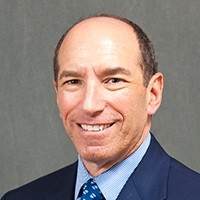 Randall Chafetz
Managing Executive Officer, Global Corporate & Investment Banking
MUFG Bank Ltd.
Randy Chafetz is Managing Executive Officer, Head of Global Corporate Banking, and Deputy
Chief Executive Officer of Global Corporate and Investment Banking at MUFG Bank. He also serves as Executive Officer of Mitsubishi UFJ Financial Group ("MUFG").
Mr. Chafetz is responsible for the Bank's global (non-Japanese) corporate client business. In addition, he provides oversight and strategic leadership to MUFG's Investment Banking businesses in the Americas, EMEA and Asia.
Before moving to Japan as the Bank's first non-Japanese Executive Officer in 2013, Mr. Chafetz was Head of Corporate and Investment Banking for the Americas in New York, responsible for non-Japanese corporate and investment banking businesses across the Americas.
His prior roles within MUFG include those of Chief Operating Officer, Head of Investment Banking, and Head of Capital Markets for MUFG Securities Americas (formerly Mitsubishi UFJ Securities, USA).
Mr. Chafetz joined the Bank of Tokyo-Mitsubishi from UBS in 1998 as Head of Capital Markets. Before serving at UBS, he spent 10 years at Credit Suisse in a variety of investment-banking and capital-markets roles in London and New York.
Mr. Chafetz earned an M.B.A. from the Johnson Graduate School of Management at Cornell University and a B.A of Commerce from University of British Columbia.