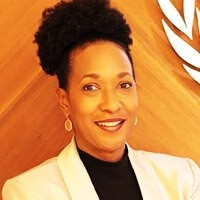 Pamela Coke-Hamilton
Director on International Trade and Commodities
UNCTAD
Pamela Coke Hamilton is an expert on trade and development policy, currently serving as the Director of the Division on International Trade and Commodities at the United Nations Conference on Trade and Development (UNCTAD) where she is responsible for leading, among other issues, the engagement on the future of the multilateral trading system, gender and trade, data analysis, technical assistance on trade and accession issues for member states and the nexus between trade and climate change.
Her experience covers a wide range of trade issues at the national, regional and international level. She has been a diplomat and a trade negotiator for her native Jamaica as well as for the wider Caribbean. She has spearheaded the Aid for Trade initiative for the Caribbean at the Inter-American Development Bank and served as Director of Trade and Competitiveness, including covering issues related to services trade, antidumping and the trade and globalization challenges facing small island developing states at the Organization of American States. She has also served as the Executive Director of the Caribbean Export Development Agency, where she led major private sector development projects and launched the WeXport platform project aimed at empowering women.
Ms. Coke-Hamilton holds a Juris Doctor in Law from Georgetown University and a BSc in International Relations and Economics from the University of the West Indies.