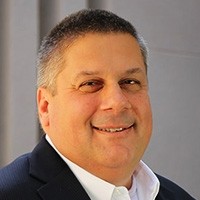 Michael Farlekas
President & Chief Executive Officer
E2open
Michael Farlekas joined E2open in 2015 as CEO. In this role, he is responsible for leading the company's overall operations, with direct oversight of sales, marketing, professional services, research and development, and strategy. Michael brings to E2open more than 20 years of sales, marketing and leadership experience in supply chain management and enterprise software.
Prior to joining E2open, Michael was the VP and General Manager at Roadnet Technologies (now Omnitracs), the leading provider of last-mile routing and mobility solutions to Fortune 50 clients. Previously, Michael spent 11 years at RedPrairie (now JDA Software) in roles that included SVP and General Manager, Industrial Business Unit, and VP, Industrial Sales. He also has held senior leadership roles at GATX Terminal Corp (now Kinder Morgan), an operator of petroleum and chemical distribution terminals worldwide, and CSX Transportation, a rail transportation provider offering comprehensive supply chain services.
Michael holds an MBA with a concentration in international business from Jacksonville University and a Bachelor of Science degree in mechanical engineering from Fairleigh Dickinson University.