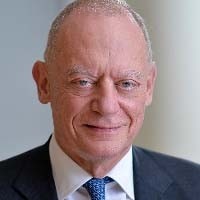 Lord Grimstone Boscobel Kt
Minister of state for investment
United Kingdom
Lord Gerry Grimstone of Boscobel Kt is Britain's Minister for Investment at the Department for International Trade (DIT) and the Department for Business, Energy and Industrial Strategy (BEIS). He also has ministerial responsibility for the Office for Investment at 10 Downing St. He is DIT's representative for all business in the House of Lords. His ministerial duties at BEIS include responsibility for sectors including steel, automotive, and professional and business services.
Before entering politics, Lord Grimstone had an extensive business career. He is the immediate past chairman of Barclays Bank and of Standard Life Aberdeen. He has held non-executive board and senior advisory roles with Deloitte, Fenchurch Advisory Partners, Natixis and Blue Prism. He also has a long history of serving the Ministry of Defence, sitting on the Defence Board under six defence secretaries. From 2012 to 2015, Lord Grimstone was the chairman of TheCityUK. He was also a member of Treasury's financial services trade and investment board.
Lord Grimstone has been deeply involved in Britain's relations with China and India, and has chaired, advised or served on the boards of multiple financial sector organisations and groups representing the business community there and in the Gulf region.
He was previously a senior investment banker at Schroders. Before that he was an official in the British Treasury, where he was responsible for privatisation and policy towards state-owned enterprises.
Lord Grimstone was knighted in 2014 for public service, particularly to defence and business.