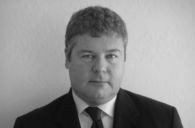 Fabio Manca
Managing Director
DHL Inventory Finance Services
Fabio Manca is Managing Director at DHL Inventory Finance Services GmbH (IFS), based in Bonn – Germany.
After experiences in banking and management consulting, Fabio joined DHL in 1993, covering several finance and senior management roles in Western and Eastern Europe, Middle East and Americas.
In April 2016 Fabio left his role as CFO Global Functions and Managing Director of DHL Supply Chain Management GmbH to take the lead of the IFS new line of business.