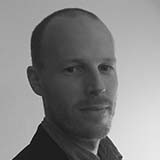 Erik van der Marel
Senior economist
European Centre for International Political Economy
Erik van der Marel is a senior economist at the European Centre for International Political Economy (ECIPE), an associate professor at the Université Libre de Bruxelles and a consultant economist at the World Bank. His areas of expertise are in digital trade, services trade, cross-border data flows and associated digital services trade policy.
Before joining ECIPE, Mr van der Marel was a lecturer at the London School of Economics (LSE), where he taught international trade. He has also been a consultant at the OECD, APEC, the ADB Institute (ADBI) and the trade research department of the World Bank.
Mr van der Marel received his PhD in economics from the Paris Institute of Political Studies and did postdoctoral research at the LSE. He has published articles in peer-reviewed journals, book chapters, working papers and reports, and made contributions to research from the ECIPE, World Bank and ADBI on digital trade and services, domestic regulations in digital services trade, and data flows. He has also delivered capacity-building courses for policymakers in national ministries and taught at the European University Institute and the World Trade Institute.