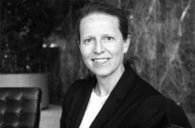 Dr. Kati Suominen
Founder and CEO, Nextrade Group; Founder, TradeUp Capital Fund, Founder and Executive Director, Business for eTrade Development
Kati Suominen is the Founder and CEO of Nextrade Group that helps governments, multilateral development banks, and Fortune 500s optimize public policy and lending strategies in support of trade and digitization; Founder of TradeUp capital Fund, a growth capital platform for globalizing tech companies; and Founder of Business for eTrade Development, a group of leading companies working to bolster ecommerce in developing economies.
She serves as Adjunct Fellow at the Center for Strategic and International Studies (CSIS), and as Adjunct Professor at the UCLA Anderson School.
She is the idea-woman behind such global initiatives as eTrade for All, a global multi-stakeholder initiative to accelerate the adoption of ecommerce worldwide now championed by the United Nations, and RTA Exchange, a global forum on trade agreements sponsored by the Inter-American and Asian Development Banks. She is also Senior Advisor to World SME Forum, a G20-launched initiative to further small business trade and development globally, and Life Member of the Council on Foreign Relations. She has published 80 articles and 9 books on international trade and globalization and is working on her 10th, to be published by Stanford University Press in 2017, spoken and keynoted at such venues as Davos, WTO, World Trade Symposium, Global Trade Review, IMF, World Bank, and European Commission.