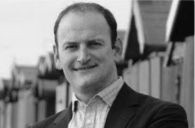 Douglas Carswell
Independent MP
Douglas Carswell has been elected to Parliament four times, for two different parties – finishing up as an independent.
He co-founded Vote Leave, the official campaign group that won the recent EU referendum – and in April 2017 announced he would be standing down from Parliament.
He has advised FTSE 100 firms at board / CEO level about the implications of Brexit and has participated at the Königswinter conference, Anglo-French Colloque and this year's DigitalK.
Mr Carswell is very concerned about what he sees as the emergence of a political and economic oligarchy. It is this, he argues, that is fueling the rise of destructive, radical populism.