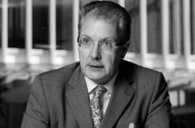 David Hennah
Head of Trade & Supply Chain Finance
Misys
David Hennah leads the trade and supply chain finance product management team at Misys having re-joined the company from SWIFT, where he spent eight years driving the industry body's financial supply chain strategy.
David spent over twenty years in a variety of senior roles at Barclays, spanning all areas of the transaction banking business. He is credited with bringing to market the world's first international direct debit service.
Outside the UK David has worked in France, Belgium and Germany, including a three year secondment to the Associated Banks of Europe Corporation (ABECOR) in Brussels and was once based literally "overseas" managing the Barclays branch on board RMS QE2.
David has become well known for his work in recent years to bring the ICC Bank Payment Obligation (BPO) to market as an established business practice. David was a member of the ICC BPO Rules Drafting Group and is the author of the best-selling ICC Guide to the Uniform Rules for Bank Payment Obligations. He is a regular speaker at industry events and a regular contributor to industry publications including Trade & Forfaiting Review. He has previously run his own consulting business and is a distinguished Member of the Institute of Financial Services. In 2016 David was appointed Special Advisor to the World Trade Board and Expert Advisor to the trade faculty of the ICC Academy.
David has raised funds for a number of good causes over the years and has served as a regional councillor for Sightsavers. He once walked 1000 miles from John o Groats to Lands End and has completed three London Marathons.