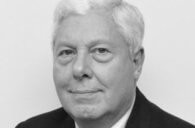 Charles Bryant
Secretary General
European E-invoicing Service Providers Association (EESPA)
Charles Bryant is Secretary General of EESPA and formerly its Co-Chair. In this role he supports the membership in managing public policy, interoperability and promotional challenges in order to further e-invoicing adoption.
He is a member of the European Multi-Stakeholder Forum on e-Invoicing and of the CEN Technical Committee for the development of a core invoice standard. He recently edited the 'Standard Definitions for Techniques of Supply Chain Finance' for the Global Supply Chain Finance Forum.
He has previous assignments at Tungsten Network, the leading e-invoicing service provider, the Euro Banking Association, and was formerly Secretary General of the European Payments Council playing a major role in the design of the Single Euro Payments Area (SEPA) initiative. He spent six years in the senior executive team at SWIFT, the financial messaging and standards organisation.
Prior to 1997, he had pursued a career in international banking with Chase, Midland (now HSBC) and NatWest with senior executive roles in trade finance, payments, investment and corporate banking. He has lived and worked in London, New York, Hong Kong, Sydney, and Brussels.
He holds an MA in Philosophy, Politics and Economics from St Edmund Hall, University of Oxford (1970) and an MA in History from Birkbeck College, University of London (2012).