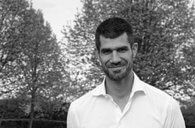 Bastien Sachet
CEO
The Forest Trust (TFT)
Bastien Sachet is chief executive officer of TFT (The Forest Trust), an international non-profit that helps companies transform their supply chains for the benefit of nature and people. TFT has offices in 15 countries and an on-the-ground presence in many more, working across commodities including palm oil, pulp and paper, wood, charcoal, cocoa and stone. TFT assists companies to make policy commitments to eradicate deforestation and exploitation from their operations by focusing on innovation and value throughout the supply chain. The organisation then works on the ground to bring about transformation by training suppliers, empowering smallholders, developing landscape initiatives for thriving communities and working with civil society and NGOs to help companies verify that their policies are translating to action in the field.
Prior to becoming chief executive in December 2015, Bastien was director of TFT's operations in the Americas, Africa and central Europe. He also oversaw the organisation's palm oil strategy.
Before joining TFT in 2006, Bastien worked for several years in Brazil, Australia, England and Argentina, leading product and sales teams in logistics and agro-business for Group Moullier. Bastien graduated in agricultural engineering from the Institut National Agronomique Paris-Grignon (Agro Paris Tech) in 2000 before completing his postgraduate degree in marketing and strategy at the University of Paris IX Dauphine.