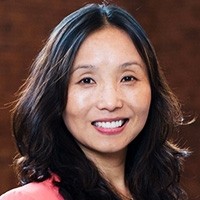 Angie Ruan
Senior Vice President
Global Technology
Angie Ruan serves as Senior Vice President of Global Technology. In this role, Angie is responsible for overseeing the development of key market technology products, future Nasdaq Financial Framework product development, and global infrastructure development and services.
Prior to joining Nasdaq, she served as the Global Group Technology VP of consumer experiences and platform for American Express. She was responsible for the digital transformation of American Express web and mobile technology. Before then, she was the Unit CIO for U.S. Consumer and US Small Business.
She was also the Head of Engineering for Global PayPal Retail and Merchant product lines. She held various executive engineering leadership roles at eBay including building the eBay messaging system, creating the eBay mobile platform, and transforming the DevOps organization.
Angie holds a Master of Science in Computer Science from University of California, Santa Barbara, and studied undergraduate in Computer Science at Tsinghua University of China.