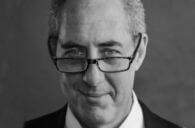 Ambassador Michael Froman
Distinguished Fellow
Council on Foreign Relations and former United States Trade Representative (USTR)
Michael Froman is a Distinguished Fellow at the Council on Foreign Relations. He served as the United States Trade Representative (USTR) between June 2013 and January 2017. As USTR, Ambassador Froman was President Obama's principal advisor, negotiator and spokesperson on international trade and investment issues.
He led the Office of the United States Trade Representative in its work to open global markets for U.S. goods and services, enforce America's rights in the global trading system, and foster development through trade. Key initiatives that were under his leadership included: conclusion of the Trans-Pacific Partnership agreement in the Asia Pacific; negotiation of the Transatlantic Trade and Investment Partnership with the European Union, as well as agreements on services, information technology and trade facilitation at the World Trade Organization; and monitoring and enforcement U.S. trade rights, including by bringing a series of systemically important cases at the WTO.
Prior to becoming USTR, Ambassador Froman served at the White House as Assistant to the President and Deputy National Security Advisor for International Economic Affairs. He served as the U.S. Sherpa for the G20 and G8 Summits, and staffed the President for the APEC Leaders Meetings. Prior to joining the Obama Administration, Ambassador Froman served in a number of roles at Citigroup and in the Clinton Administration, including as Chief of Staff of the U.S. Department of the Treasury.
Ambassador Froman received a bachelor's degree in Public and International Affairs from Princeton University, a doctorate in International Relations from Oxford University and law degree from Harvard Law School, where he was an editor of the Harvard Law Review.